Ribbed and dotted, flavoured and more – in 2019, condoms don't just protect against STI's and unwanted pregnancy, they enhance the experience and help you to explore what sensations work for you and your partner. Because safe sex is fun sex. There are so many types of condoms around, it can be hard to know where to start, but if you're suffering from a latex allergy then latex-free condoms are for you!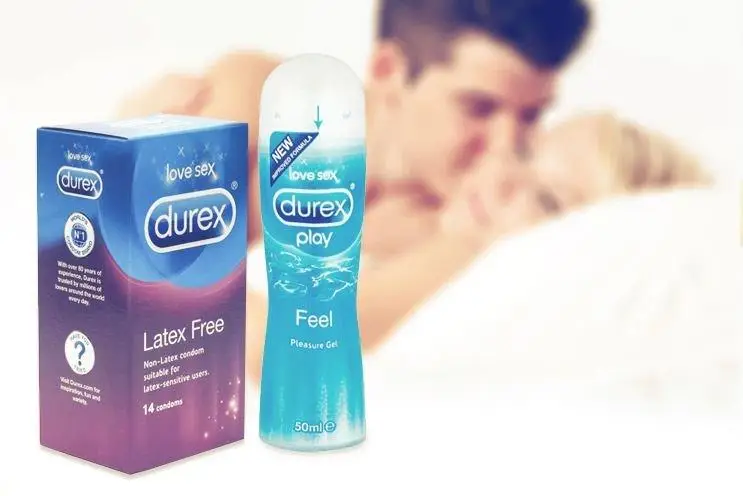 Why would i need a latex free condom?
If you're allergic…
If you have a latex allergy, then you might experience burning, itching and even a nasty rash, in the last place that you want. If you think you have one go straight to the doctor to get your symptoms examined and an allergy test.
Anyone who's been there will tell you that a latex allergy down there is enough to put a dampener on even the hottest of nights.
It's important to note that there are different kinds of reactions to latex, the most severe type resulting in anaphylaxis, a serious allergic reaction involving breathing difficulty and/or fall in blood pressure (shock). Anaphylaxis, or anaphylactic shock, is an emergency and can be fatal. In an emergency call 111 for an ambulance.
What are latex free condoms made from?
Our latex-free condoms are made from polyisoprene with a silicone lubricant base and are your best bet if you or your partner has an allergy to latex.
Polyisoprene is a synthetic form of latex that doesn't contain the proteins which can cause an allergic reaction. It is made by chemists and unlike latex, which comes from rubber trees, it isn't found in nature.
Benefits of latex free condoms
Latex-free condoms are not just for those with a latex allergy - lots of us simply prefer the way they feel. Durex Real Feel Condoms have a natural skin-on-skin feeling for increased intimacy and sensitivity. The technically advanced RealTM material is ultra-sensitive, soft and flexible, but still offers the same outstanding protection expected from Durex.
They also don't have that distinct latex smell we all recognise.
We're all individuals and we all like things a different way. It's also true that what works for the both of you one night might not be what you're in the mood for on another. Why not, mix and match with a variety pack to discover new sensations and find out what your favourite condom type is.